Your search for the perfect VA ends here
More experience
Our VAs have an extraordinary average of 12.3 years of industry experience.
Stronger skills
Our VAs have been meticuclously selected through a world-class talent search.
Turn-key service
Everything you need is provided out-of-the-box, including a local phone number.
Break free of freelancers
Stop searching for staff. Enjoy stability instead.
Save up to 80% vs local hiring
You choose the shift start time, Mon-Fri
Your VA is just a local phone call away
Try a VA risk-free. Pay only if delighted.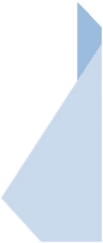 Need a true partner?
Not many companies combine the professionalism of a large enterprise with the human touch of a boutique operator. But that's our service in a nutshell. We won't let you down.
The Support Resort Team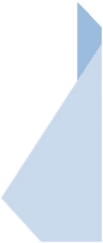 A virtual assistant can help you get ahead
Customer
Service
Inbound sales support
Sales follow-ups
Customer support
Technical support
Phone, chat, email, etc
And more..
Digital
Marketing
Keyword research
Competitor research
Building backlinks
Social media posting
Content preparation
And more..
e-Commerce
Assistance
Online store management
Inventory updates
Product research/updates
Data entry
Customer support
And more..
General
Clerical
Recruitment assistance
Online proctoring
Appointment scheduling
Forms processing
Internet research
And more..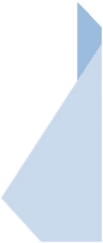 Listen to our virtual assistants
Our virtual assistants have fluent English with neutral accent and first rate customer service skills. Please listen for yourself.
Hire Virtual Assistants
Build a highly-cohesive global team
When you hire a team of virtual assistants with us, we will help you build and coordinate a highly-cohesive team including:
cross-training team members
coordinating shift schedules
facilitating task collaboration
developing group documentation
identifying and supporting team leaders
and so on.
Of course, if you want to hire just one VA then that's fine too!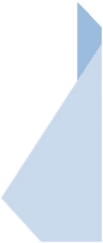 It's easy to hire our virtual assistants

Sign up in 2 minutes.
No credit card required.
We'll match a virtual assistant to your needs.

The virtual assistant starts working with you.

Trial for one week. Pay only if delighted.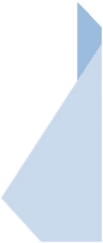 Virtual assistant price list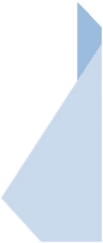 What our clients are saying
I have to say that in my entire life I have never ever come across the dedication to detail and the willingness to work at high pressure levels to deadlines as I have experienced with your employees. Your company has my respect, I never thought things would work out as well as they have. Congratulations to you all for such a wonderful service.
Thank you so much for all your detailed responses. I have never dealt with a programming company that is so professional.
I am delighted with Vimal, our Support Resort Programmer and would love to hire a designer with a similar level of commitment and positive attitude.
I just wanted to let you know that I am very pleased with your service. The programmer assigned to me is doing a fine job. He seems to work consistently, he communicates clearly, and he offers good insights concerning our projects. I appreciate his short accurate daily project reports.
I find your company and service to be VERY professional and I get more and more excited about our future work!
Your team has been awesome and wonderful! Thank you so much for all your hard work. You have saved us!
We are very happy with Manu's work and your customer service and I anticipate a long business relationship with Support Resort.
Frequently asked questions
Do I really only pay if I am delighted?
That is correct. Simply place your order using the form above. You will not need to make any payment when you place your order nor will we ask for your credit card details. Once we receive your order we will match a virtual assistant (VA) to your needs and the VA will start working with you.
If you are happy with the VA's work then simply pay for the first month within 7 calendar days to continue service. If you are not happy, don't proceed. There is no obligation to do so.
Kindly note that we retain the copyright to all work that has not been paid for so the first seven days cannot be used to access free service for small jobs.
Is a phone number provided so I can contact my VA?
We will provide a local phone number in your country (United States, Canada, United Kingdom, Ireland, South Africa, Australia and New Zealand - other countries may be available on request). If possible, the phone number will be provided in your local area. Whenever you call the number during your VA's shift hours, the call will be answered by your VA. If you wish, you can direct calls from your customers to the number we provide so that your VA can answer your customers' calls. Your VA will also be able to make outbound calls to landlines and mobile phones in your country.
Can my assigned virtual assistant make outbound calls?
Our VAs can make calls as part of their regular duties for you, such as calling your customers back or calling you to provide updates. Our flat monthly pricing structure includes unlimited outbound calls to landlines and mobile phones in your country (United States, Canada, United Kingdom, Ireland, South Africa, Australia or New Zealand - other countries may be available on request). Kindly note that we do not undertake unsolicited outbound call (telemarketing) campaigns.
Do you sub-contract to freelancers to complete my projects?
Absolutely not. All staff assigned to you are full-time employees of our company working from our secured offices under supervision. As employees, our virtual assistants are bound by an employment agreement which includes clauses inserted for your protection, such as those relating to intellectual property, ownership of work produced and handling of confidential information.
We have strong staff retention rates and are able to offer a Staffing Stability Guarantee.
Our virtual assistants are motivated and hard-working and they work exclusively for you. For further peace of mind, our supervisors oversee attendance and ensure there are no barriers to your VA's productivity. This means that you genuinely get the work time you are paying for.
How do I collaborate with my assigned virtual assistant?
You can contact your virtual assistant (VA) at any time during their daily shift via a phone number we provide in your region (or your preferred location). So you - and your customers, if you wish - make a local call and the phone is answered by your friendly assigned VA. You can also contact your VA via email or online text chat (e.g. Skype). Your VA will provide you with progress/work updates at intervals of your choice, or daily by default. You can also use tools like Slack, Microsoft Teams or Basecamp for communication if you prefer.
Are your prices all-inclusive?
Our prices are all-inclusive. You pay a simple flat monthly rate. There are no hidden fees. We cover the costs including wages, basic supervision, training, retirement benefits, health insurance, travel, office space, hardware, selected software, Internet, electricity and so on. The only exception is that if you want your assigned VA to use specific licensed commercial software, licensed digital assets or specific hardware then we would need to pass the cost on to you.
Is there a lock-in period? Can I cancel at any time?
No. Our service is provided on a simple month-to-month basis and you can cancel at any time to avoid further charges.
100% Satisfaction guaranteed
Try free. No credit card required.
Get Started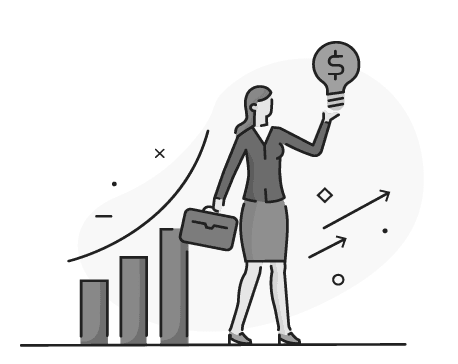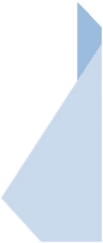 © Copyright Vanilla Networks Pty Ltd, 2023.
ABN 94 098 484 934. All rights reserved.
Any questions? We are here to help